Troops in the Spotlight

13th Annual - largest Memorial Day Weekend Event in New England! May 28th and 29th 2017 at K-Mart Plaza Hyannis, MA.

Canal Run for the Troops
9th Annual Canal Run for the Troops along the scenic Cape Cod Canal. Saturday October 7th 2017 at the Buzzards Bay Recreational Area.
Click here to register on Race Wire

1,200+ Christmas Care Packages Sent




I

f you would like to donate items for the care packages to our troops please click on the links in the left column to see our list of suggested items and drop off locations listed. We do accept monetary donations to cover the cost of shipping.
You may also sponsor a complete care package for our Troops at the cost of $60.00. If you know of a military member who would like to receive a care package please provide us their name and mailing address.

Christmas at Fort Belvoir
7th Annual Christmas Party for 41 Wounded Warriors and their Families December 2016


E-Mail Us!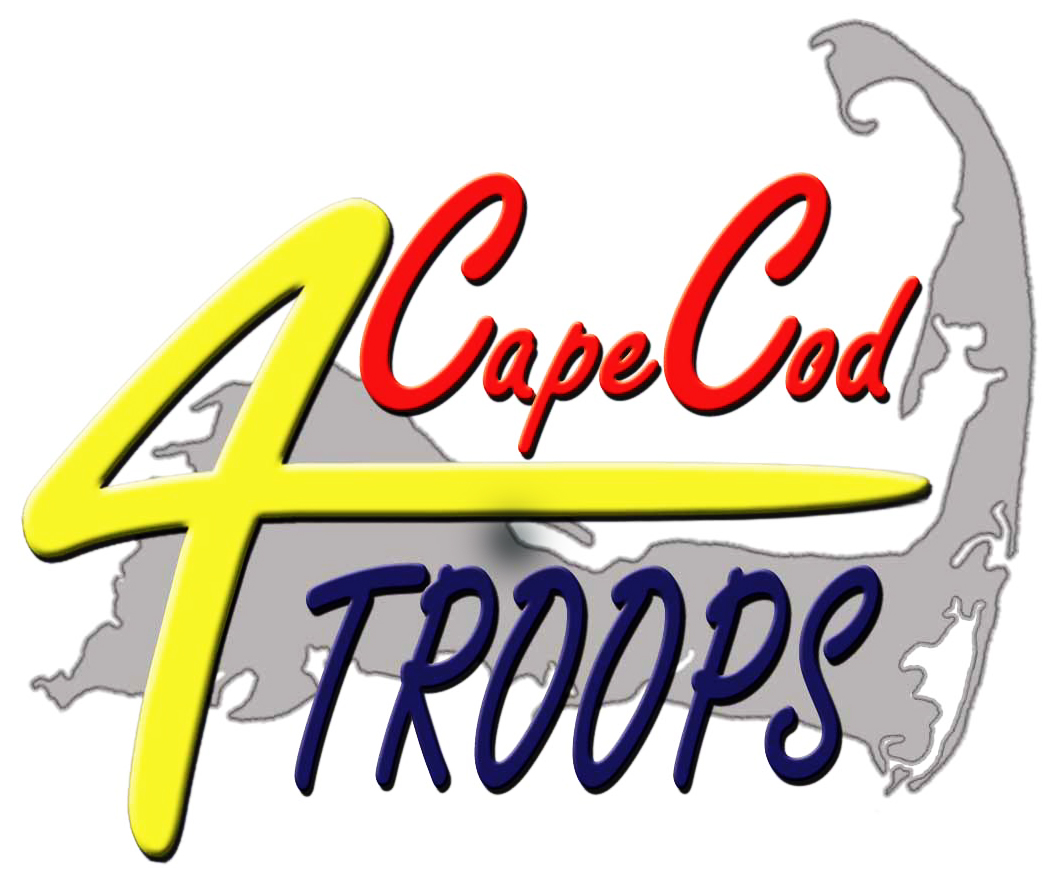 ~Secure via PayPal ~

Dylan (age 12)
founder of Cod Cares for the Troops
C
ape Cod Cares for Our Troops is a non-profit 501(c)(3) all volunteer organization started in 2005 by 12 year old Dylan DeSilva. Dylan wanted to find a way to honor our troops for their service, dedication and sacrifices to our country. With the help of his family and friends he sends care packages to our troops in Iraq and Afghanistan on a weekly basis. In 2008, we added Rocky's Warriors a program to send canine care packages to our military dogs. In 2015, we added "Talking to the Moon" a program to support care givers of our wounded warriors.
Dylan sends 25,000th Care Package

Hearts and Minds
Our troops are doing amazing things in Iraq and Afghanistan but it's not often you see this in the media. This video shows supplies provided to our Troops by Cape Cod Cares for the Troops. These supplies are used for humanitarian aide missions in the villages, orphanages, medical and dental clinics in both countries.